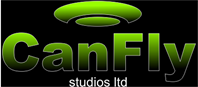 You make music...we help...simple.!From rehearsal through to recording, video ,promotion etc... The Business behind your Art
http://www.canflystudios.co.nz
Recording and label
15, Rupeke Place, Henderson Auckland, 0612
Tel:++64 (0)9 836 2504
All enquiries regarding Canfly Studios Ltd should be directed to : info@CanflyStudios.co.nz
Canfly Studios was formed.
Our idea is to create a recording Studio / label to help get the fantastic music being made by Talented Kiwis ,out to a wider audience where it deserves to be .
In bandrooms and bedrooms, garages and batches around West Auckland and New Zealand , there are some musical gems to be found . We want to help those people refine and polish their art until it shines . Then take it on display to the world .
We believe in the music were putting out and we believe in the artists making this music.
We want to take this music to the world because that is where it belongs.
For those who have believed, supported and contributed so far, thank you.
Make an Enquiry