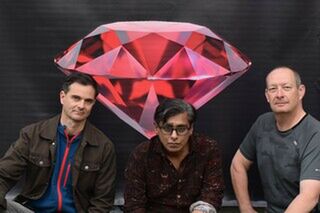 Rubine [Ru:bin] was formed in 2016 consisting Meet Patel (lead singer) Afzer Zameer (drums) Keith McGlade (bass) and Stefan Doll (vocal, guitar). Rubine plays all originals in the classic rock and funk-rock genres. Energy, raw emotions, grooves and melodies to sing along to.
http://www.facebook.com/rubinenz/
Rubine stands for original rock music of various styles from ballads to Blues to classic rock. The set list can be adjusted to suit the needs and wishes of the audience and organisers. The show can go up to 60min and the band is constantly working on new materials.
The band members are originally from Germany, England, and New Zealand, and bring their various influences into a refreshing new rock show. The performances achieved a fantastic response from the audience and their songs are regularly played on local radio.
Rubine delivers an exciting, fresh, energetic rock show that takes the audience on an unforgettable emotional roller coaster.
Make an Enquiry