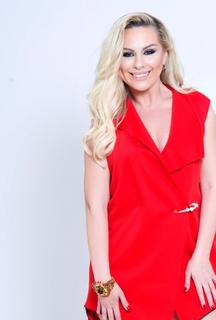 European Pop Singer,songwriter,performer, public figure, TV presenter
Vesa Luma is a singer ,songwriter and a performer from Albania ( Europe).Vesa was discovered as an artist, in her early age. She has participated in many children's festivals and song contests as a singer. At the same time ,from the age of 8,she studied flute and vocal.
Since completing her Music Professional School in Kosovo ,Vesa has participated in television series "Ethet", Albanian version of "Pop Idol". She was very successful at the contest, making it to the TOP 3 in live final shows. After the "Ethet", Vesa's career began to grow.She has released 2 studio albums,19 music videos ,more then 20 music awards in her country and more then 200 concerts around the world ,and also contributed to various charities. After a very successful career , Vesa was chosen to be Judge and a mentor at the well known Tv series of "X Factor" in Albania. She was also part of the " Dancing with the stars" making it to the Top 5. Besides her music career, Vesa has also a career in Television Industry. She was a Tv Presenter,for several years,and produced her own Tv Show in Kosovo. Being part of the television and music at the same time, helped her a lot to build a confidence on stage throughout the years.
Make an Enquiry