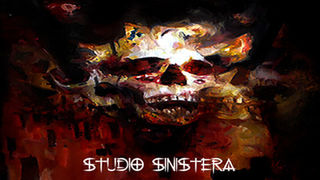 https://studiosinistera.wixsite.com/studiosinistera
Got a jingle that you need done for your business? an ad voice over you want recorded? Or you want to record your first demo or record a full album or want a song mixed or mastered?
Studio SinisterA is at your service.
We offer a small but functional record studio suite with a digital system, and with great results.
Starting from $50 we can mix your song to the best sound you will ever get and have a fast turnaround.
If you wish to record through us. We can accomodate. We have a small but very capable suite with a great sound, decent mics and a friendly team.
If you also want other services such as photography for your event or portrait, or you wish us to work on your
video production, we can assist you at an affordable price.
If you wish to hire a session musician for a song idea you wish to get out there our audio engineer is a very skilled musician that can help you with a song idea you wish to have put into song format.
Our lead engineer is capable to give you the best results and our aim is to give you the best at an affordable
cost with what gear we have at our disposal.
Feel free to contact us for more info or to have a chat with us about your project.
Contact Us
9:00am - 6:30pm Monday to Friday 10:00am - 5:00pm Saturday
Make an Enquiry