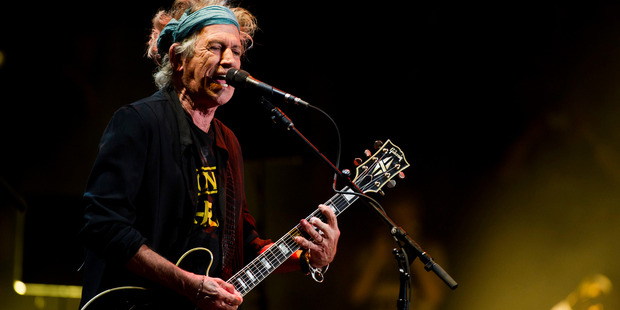 As Australia and New Zealand wait patiently for Mick, Keith, Ronnie and Charlie to come Down Under, the Rolling Stones have released a teaser video for their upcoming 14 On Fire Tour.
"Hey Look out Perth, Melbourne, Brisbane, Sydney and Auckland, the 14 On Fire tour is coming your way soon," Mick Jagger says as the video opens on shots of each Australian city and their track, Rough Justice, plays on the soundtrack.
Each member of the band has their say throughout the clip which shows moments from their various stadium concerts, interspersed with candid shots of the band rehearsing and images of Australia.
"We know what we're going to do when we get out there but we have no idea what the crowd are going to do," Keith Richards says.
Richards also tells audience how long they can expect to be mesmerised by the band's show.
"It's a two hour show and the structure of it is pretty damn good," he says.
The guys also boast about The Rolling Stones' achievements with Ronnie Wood saying they're the best live band since the early 1970s, while Jagger says they've made a lot of contributions to their genre.
And drummer, Charlie Watts, refers to the band's longevity: "We just seem to keep going and doing it." "It's part of the history of rock and roll, such as it is," Richards says. But the band graciously leave the last word to frontman, Jagger.
"Maybe a lot of these people have never seen the Stones before so don't really know what to expect," he says. So, ticket-holders, if you weren't excited yet, you should be now.
http://www.nzherald.co.nz/music/news/article.cfm?c_id=264&objectid=11327914
Posted: Mon 22 Sep 2014