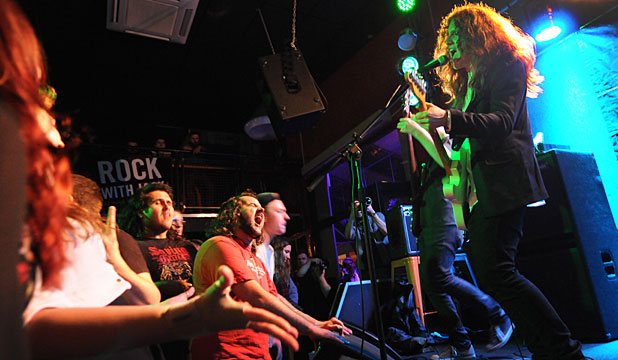 Christchurch has the best live music venue in New Zealand.
The best in New Zealand's hospitality industry have been announced as winners at this year's Hospitality New Zealand Awards for Excellence.
Announced last night at a black tie event in Rotorua, the range of winners across some 15 categories encompass everything from country pubs in small rural towns and cafes in provincial centres, through to upmarket gastro bars and five star hotels in the major cities.
Mashina Lounge at the Christchurch Casino won the Excellence in Host Responsibility award and the Best New/Redeveloped Bar/Restaurant award. Bloody Mary's, at Rydges Latimer, was also a finalist in this category.
Dux Live received the Best Music Entertainment Venue award and Dux Dine was a finalist in the Best Restaurant category.
St Asaph Street bar, Baretta was a finalist in the Best Bar category.
The 2014 Hall of Fame Recipient was Michael Friend and the 2014 Supreme Award Winner was the Jet Park Airport Hotel and Conference Centre in Auckland.
Hospitality New Zealand chief executive officer Bruce Robertson said the calibre and breadth of winners at this year's awards reflected the healthy state of the wider hospitality industry.
''The New Zealand public, and indeed international visitors too, can take every confidence that their patronage at these winning establishments will be rewarded with outstanding and memorable experiences,'' Robertson said. ''These worthy winners are a credit not only to their industry, but also to New Zealand as a whole, and truly represent the best that this country has to offer."
See hospitalitynz.org.nz for a full list of winners.
- The Press
http://www.stuff.co.nz/the-press/christchurch-life/eat-and-drink/10520132/Dux-named-NZs-best-live-music-venue
Posted: Tue 23 Sep 2014