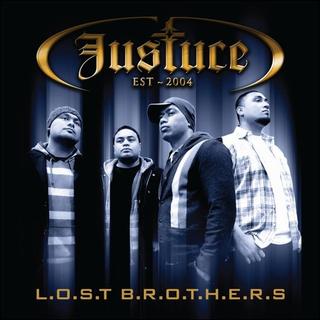 4 Samoan Brothers from Porirua, NZ, were brought up on a strong dose of American RnB Soul, Gospel & Hip-Hop. They have merged the 3 genres as well as added their own flavour on their original compositions to give you a blessed taste of Porirua.
Talosia Vanilau (Sia), Fala Tavita (Fuzz), Fred Seveali'i (Flex) and Peter Crichton (PC) have officially been singing since 2004 yet their album opportunity didnt appear until 2008 when production company "The Red Panda Establishment" approached them to build, create and release something from Porirua.
2009 their debut album LOST BROTHERS is ready to release. The singles Waiting, Hypnotised & Lost Brothers have been playing over the airwaves with Mai, Niu, Tahu, Atiawa & Hollah FM supporting the boys on their journey.
Justuce are about to have their album released on itunes and other notable online distribution sites. They are now in the process of finding a CD distributor and are looking at the likes of Border for their assistance in this field.
Check out Justuce on myspace.com/jutsuce OR bebo.com/justuce.
We hope you love the album?