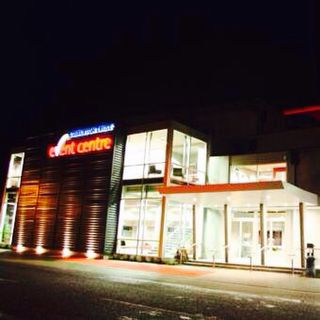 Built in 2008 we are Mid Canterburies only performing arts venue. 6 mtr high pro arch stage that measures 12mtrs x 9mtrs deep. Full 48 line fly tower with very good in house lighting rig. 500 seats. Height adjustable stage thrust adds 3mtrs to stage depth
http://www.ateventcentre.co.nz
For your next tour or next time you're in the South Island, check us out.
Asburton is the hub of the Mid Canterbury district with a population of 32,000.
Built in 2008, the award winning team at ATEC has quickly become a favourite amoungst touring groups and is renowned for its friendly approach to providing support to all those who use our venue.
From ticketing to technical support we have it all.
Contact Us
9.00 - 5.00pm Monday to Friday
Make an Enquiry