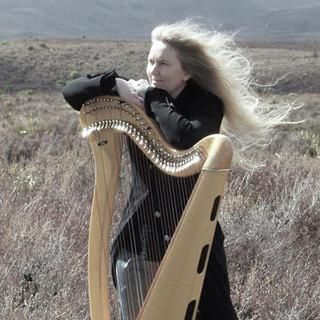 Add an elegant touch to your event with Harp and Voice or enjoy the enchanting atmosphere of instrumental harp. Beautiful background music in an ethereal style - modern radio hits, classic songs from the 80's and 90's, celtic, early music and originals
http://www.robynsutherland.com
Robyn Sutherland is a harp player and singer.– Stunning background music sung in an ethereal style. Her repertoire consists of acoustic versions of many of the well known songs from the 80's and 90's til today such as Teardrop – Massive Attack, Hallelujah – Leonard Cohen and Heaven - Bryan Adams right up to today's new music such as A Thousand Years - Christina Perry, How Long Will I Love You – Ellie Goulding and All of Me – John Legend.
A love of Celtic song, Medieval and Early music is also reflected in her repertoire - timeless songs in English, Latin and Gallician Portuguese.
Some Celtic songs include Danny Boy, She Moved Through the Fair and All Through the Night
CORPORATE EVENTS
Robyn can provide exquisite background entertainment at your corporate event or private function and create a wonderful atmosphere as your guests are arriving or dining - themed events are a speciality.
WEDDINGS
Set a romantic mood for your wedding with instrumental music as your guests are arriving. A song or instrumental piece of your choice for the bridal entrance, during the signing of the register and at the end of your ceremony, then while you are having your photos taken Robyn can entertain your guests with lilting songs, or you may want to have the harp music while your guests are arriving at your reception and through dining before your DJ or band take over later on for your party music.
Beginner harp lessons for children and adults – lessons based in Auckland. Harps for hire in Auckland and throughout New Zealand.
Make an Enquiry