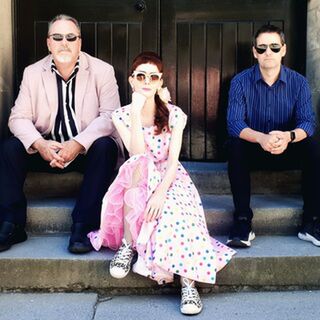 A unique covers band transforming modern music into jazz - trio or duo, instrumental or vocal - The Curio Club is always a tasty mix of classy ear and eye candy …
With Max on piano, Dave on upright bass, and Lucy on drums or vocals, The Curio Club is hugely versatile, with trio and duo options available to perform instrumentals and songs with vocals ...
Always professional and fun to work with, The Curio Club knows just how to tailor its sophisticated look and sound for that perfect musical touch ...
Pink Floyd, Nirvana, The Beatles, White Stripes, David Bowie, Queen, Radiohead, The Doors ... and many, many more ... oh yeah, it's all jazzed, baby!
Make an Enquiry