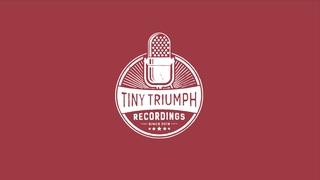 The boutique Wellington recording studio and music production house that helps local musicians get world class sounding music.
TINY TRIUMPH RECORDINGS
Johnsonville, Wellington
P: 022 045 3657
E: studio@tinytriumphrecordings.com
W: www.tinytriumphrecordings.com
Fb: www.facebook.com/tinytriumphrecordings
Sound Engineer/Producer: Toby Lloyd
Tiny Triumph Recordings is a Boutique Vocal Recording Studio and Music Production house in Johnsonville, Wellington run by Music Producer Toby Lloyd. Tiny Triumph also works out of some of the best recording studios in Wellington and NZ. Using nothing but the best vintage analog equipment and latest in digital technology; we can cover every style of music and choose the appropriate studio for any budget. We have worked with the likes of Shapeshifter, Tiki Tane, Ladi6, Sea Mouse, Nightmares On Wax, Israel Starr and many many more. Whether it's amazing vocal production or full multi-track band recording; we've got you covered!
Make an Enquiry